Corfu DMC Experts since 1985
Crystal Travel is a Destination Management Company (DMC) and Incoming Travel Agency, based on Corfu and managed by its founder, George Doukas, CMP, DMCP, CIS.
Back in 1985, when our journey started,  the idea of the 'internet' still seemed like science fiction. In the travel industry we relied on desktop telephones, fax and telexes…
We now fully utilize the latest technology, but only as a tool to do what we have always done over these last 35 years – serving our clients with our local knowledge and expertise on a personal level to ensure a seamless and unforgettable experience for all.
Vision
To connect leisure and business travellers with the culture, tradition, environment and, most importantly, people of Corfu and Greece in a deep and meaningful way.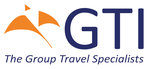 GTI Travel have been booking groups with Crystal Travel for over 4 years now and we always receive fantastic service. The staff are efficient, friendly, helpful and trustworthy. We would have no hesitation in recommending their services to others. Thank you for everything to date.
Karen McCann
Group Sales Executive